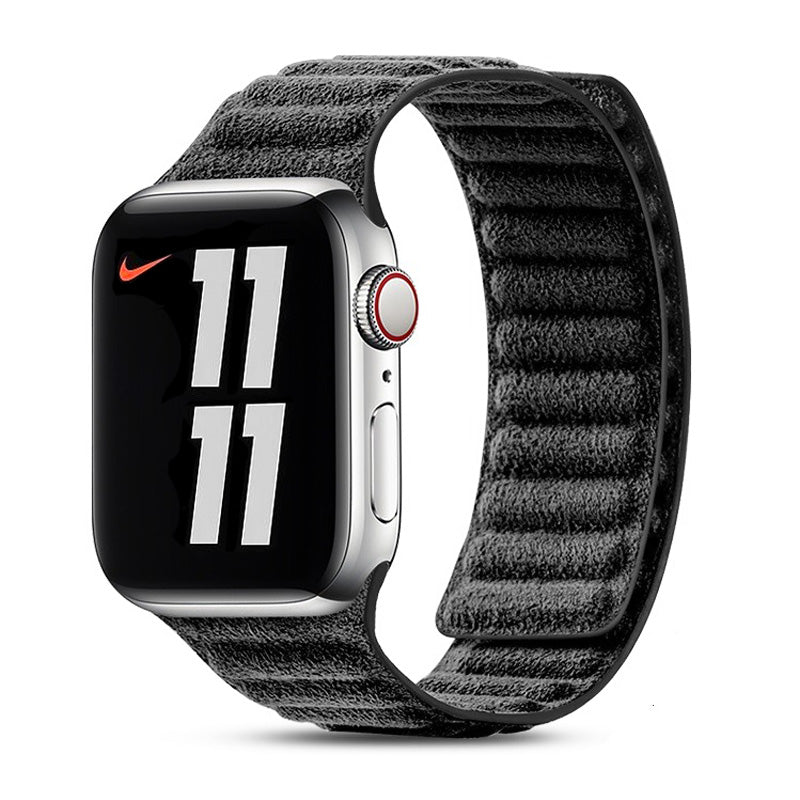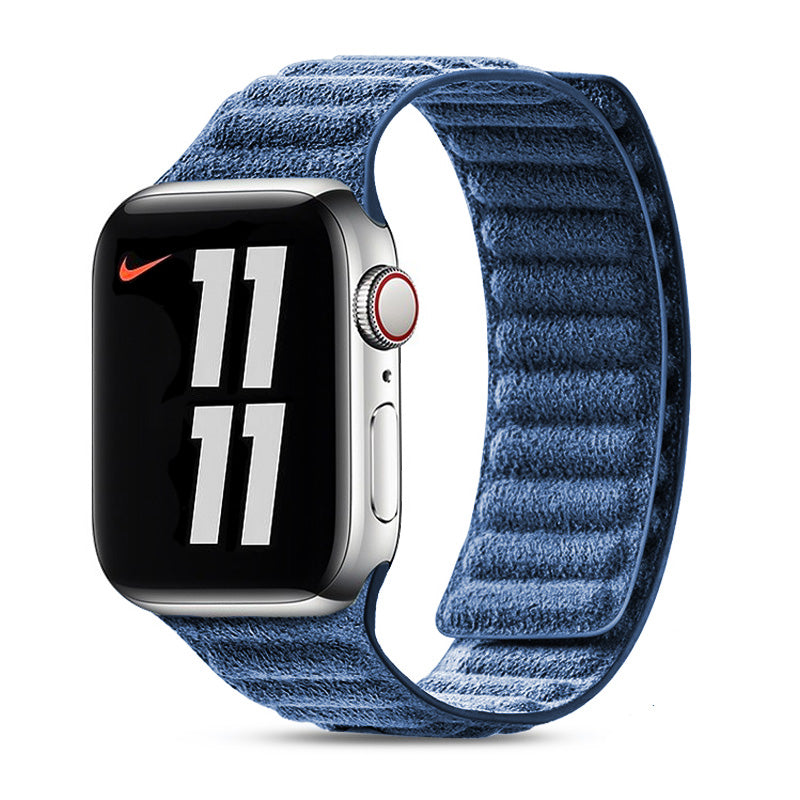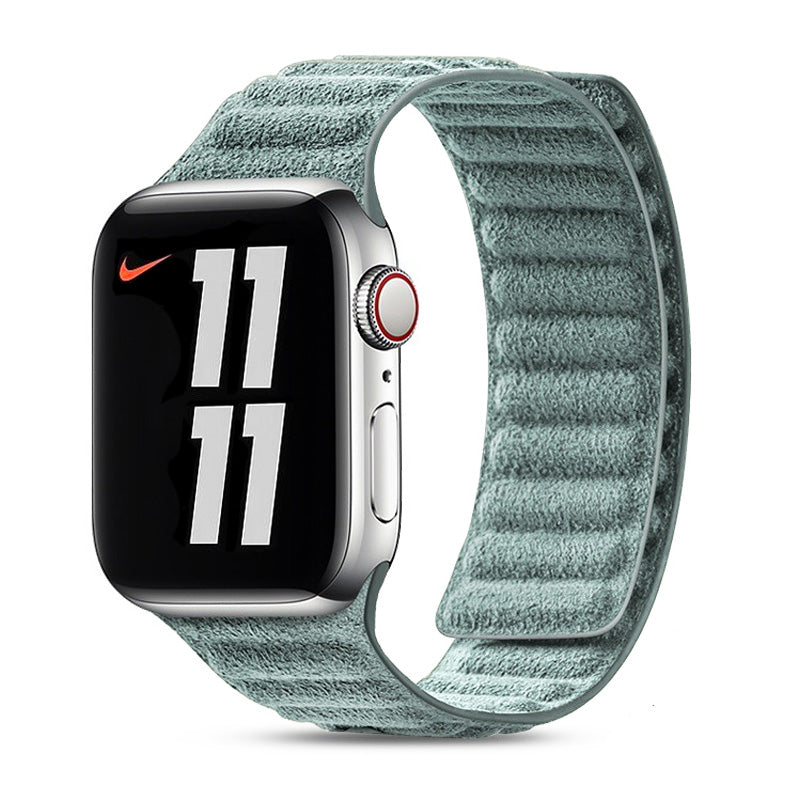 Alcantara Apple Watch Band
Sale price
$41.99 USD
Regular price
$59.99 USD
(/)
Revamp your Apple Watch with our deluxe Alcantara watch bands, crafted from the distinguished Italian Alcantara material featured in elite vehicles such as Tesla, BMW, Ferrari, Maserati, and Alfa Romeo. These Apple Watch bands are a fusion of resilience and fashion, designed to give your watch a luxurious look and a comfortable feel.
Premium Italy-Imported Alcantara Fabric
Bold Design
Magnetic Apple Watch Band
Available for all Apple Watch sizes in 4 stunning colors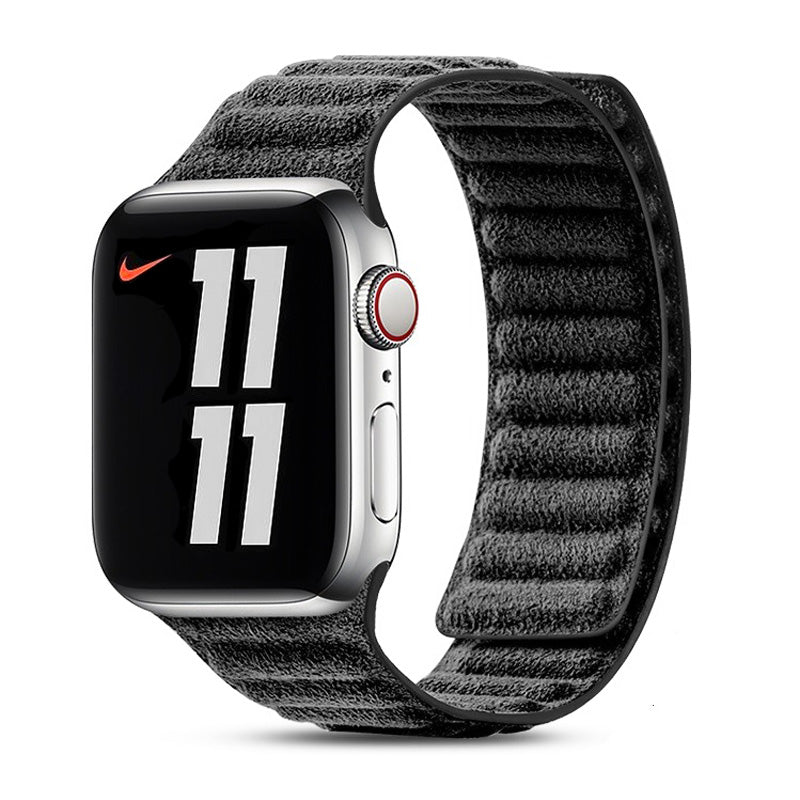 Alcantara Apple Watch Band
Sale price
$41.99 USD
Regular price
$59.99 USD
Choose options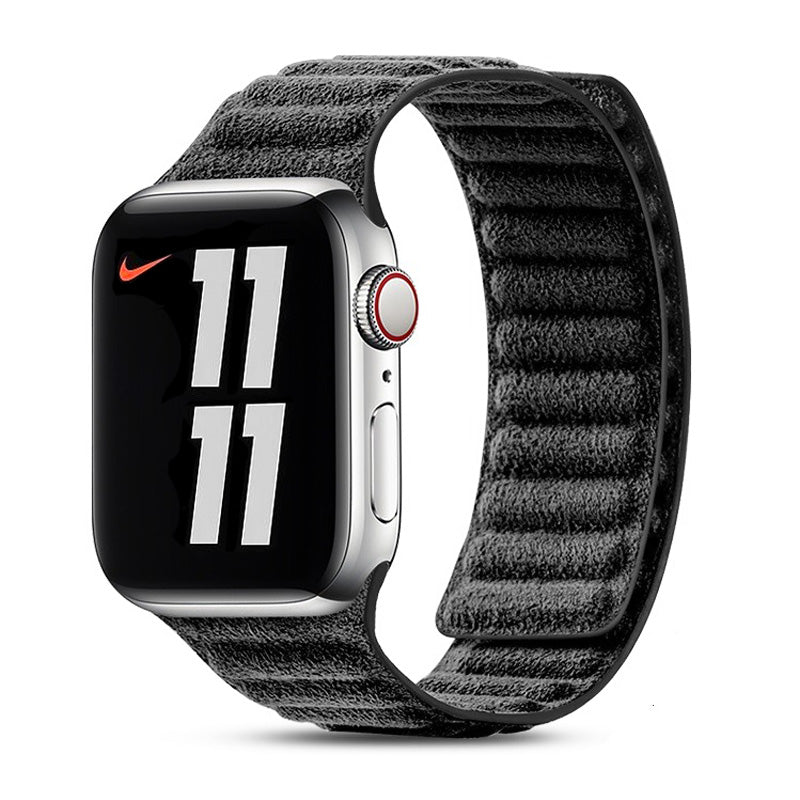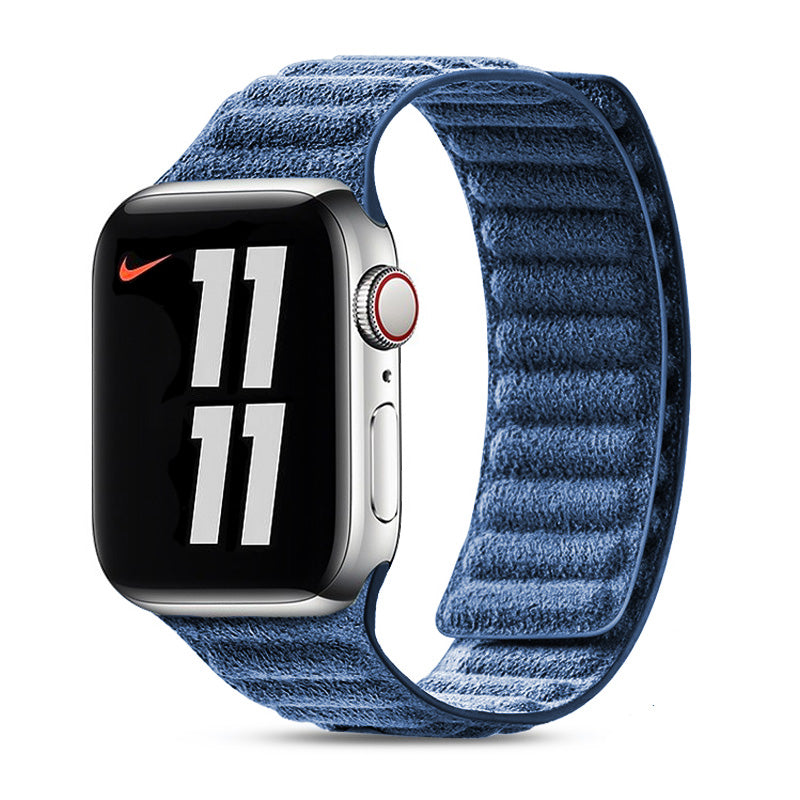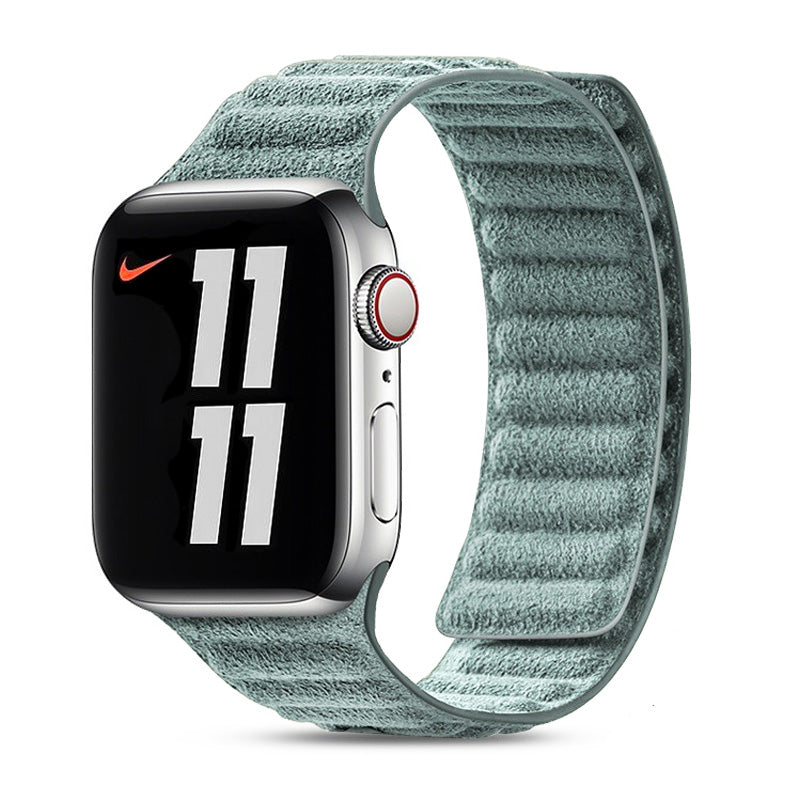 Sale price
$41.99 USD
Regular price
$59.99 USD
(/)
View details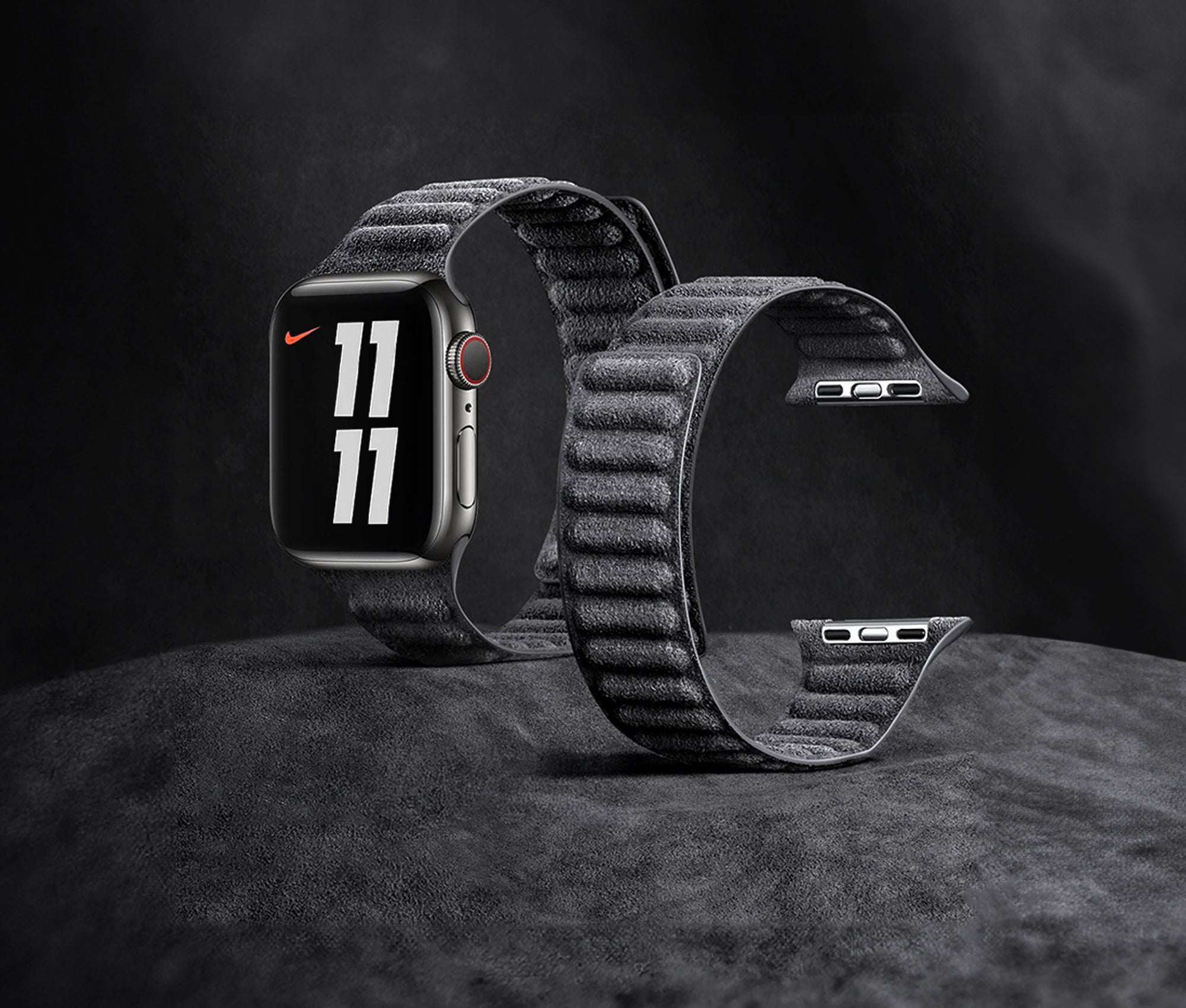 ITALIAN ALCANTARA APPLE WATCH BANDS
Indulge in the luxury of our Italian Alcantara Apple Watch bands. Known for their plush, suede-like texture, these bands offer unparalleled class and comfort. Designed for longevity and ease of maintenance, they keep their lavish appearance over time, ensuring your Apple Watch always looks immaculate.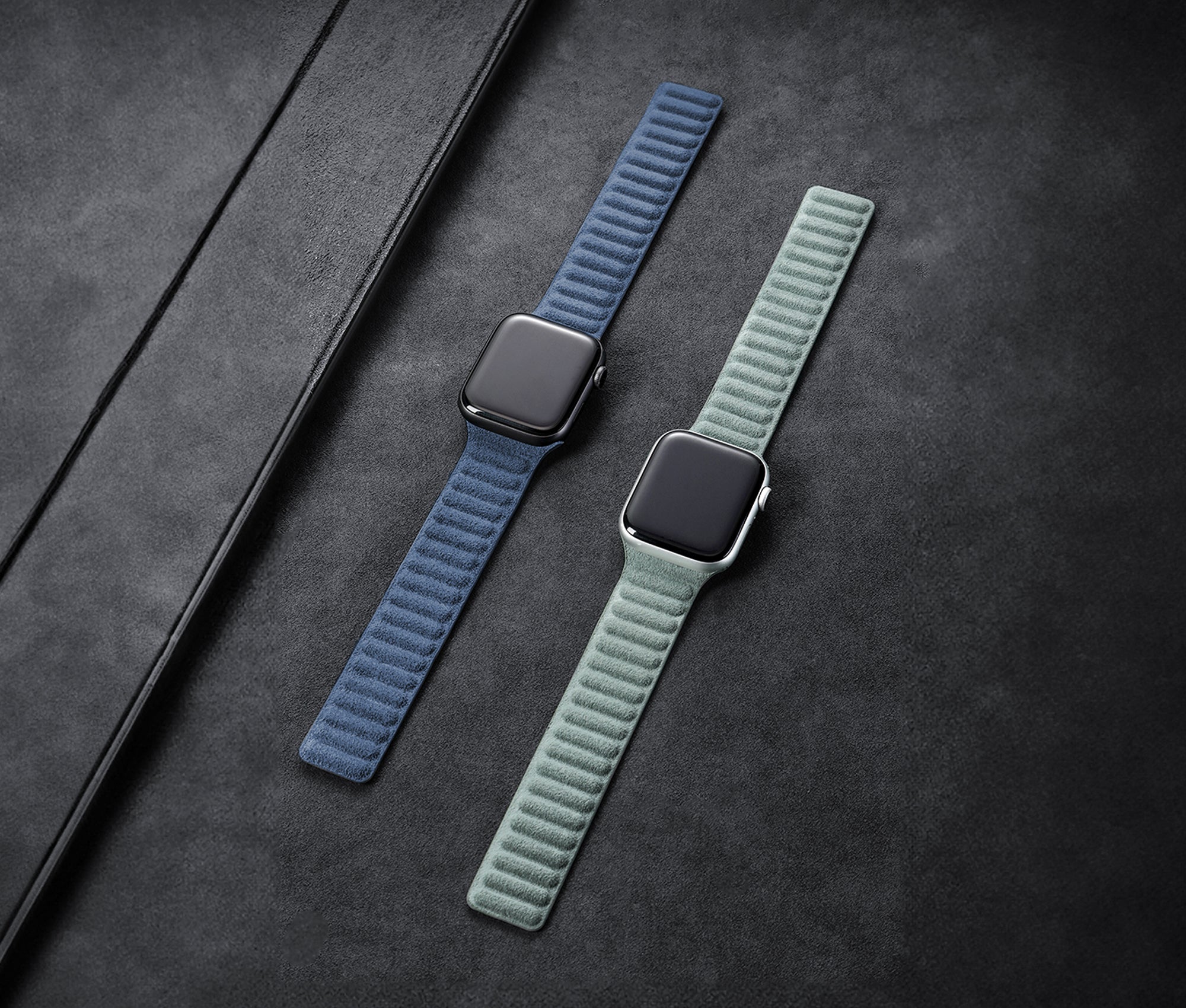 BOLD DESIGN
Our Alcantara Apple Watch bands boast a bold, contemporary design. Their sleek, streamlined appearance not only complements but elevates the look of your Apple Watch. These bands aren't just visually appealing—they are a declaration of sophisticated style and luxury for Apple Watch users.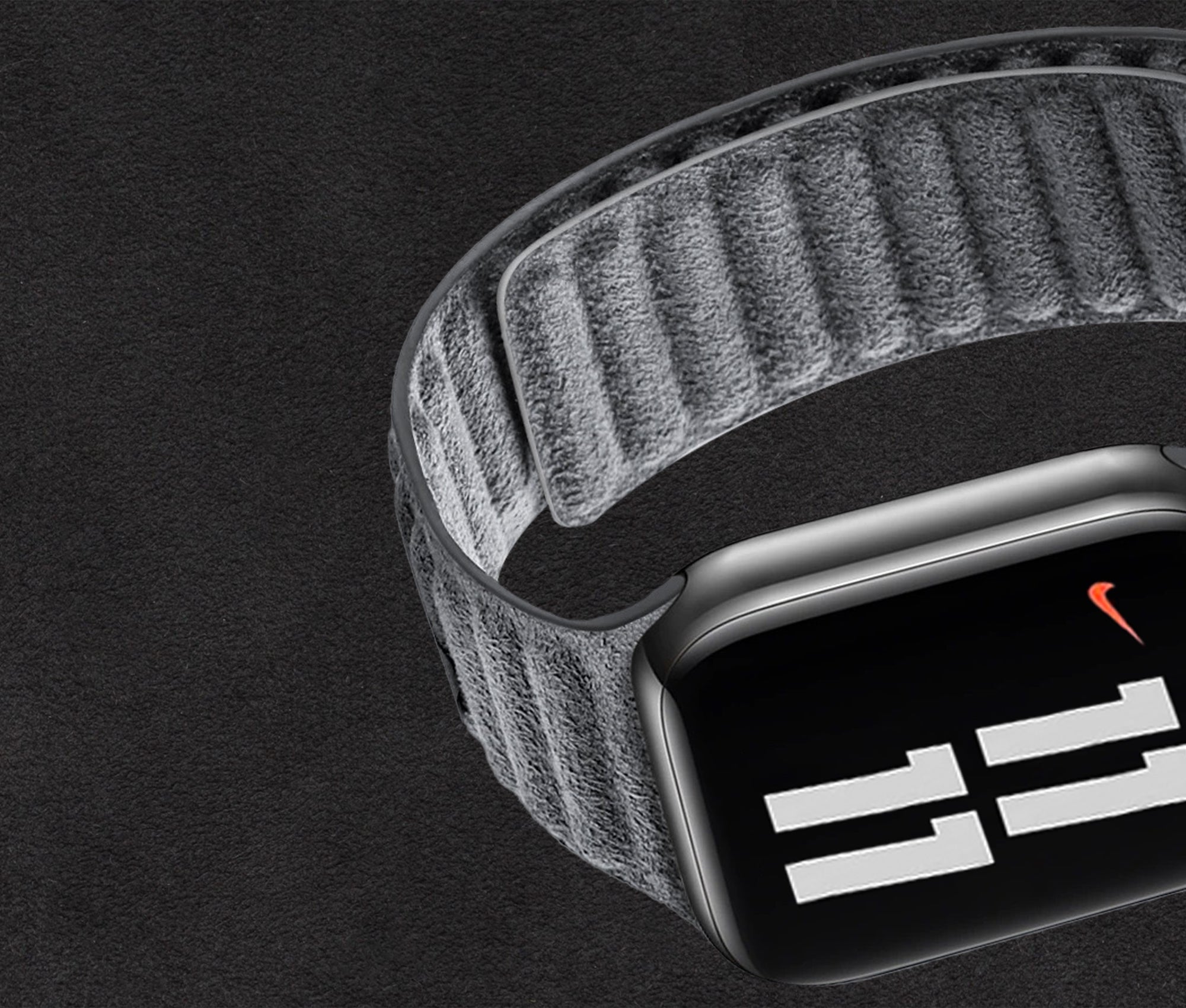 MAGNETIC STRAP
Incorporating practicality with innovation, our Apple Watch bands feature a magnetic strip for a secure and straightforward fit. This functionality allows for quick attachment and removal, perfectly complementing the sleek design and enhancing the usability of your Apple Watch.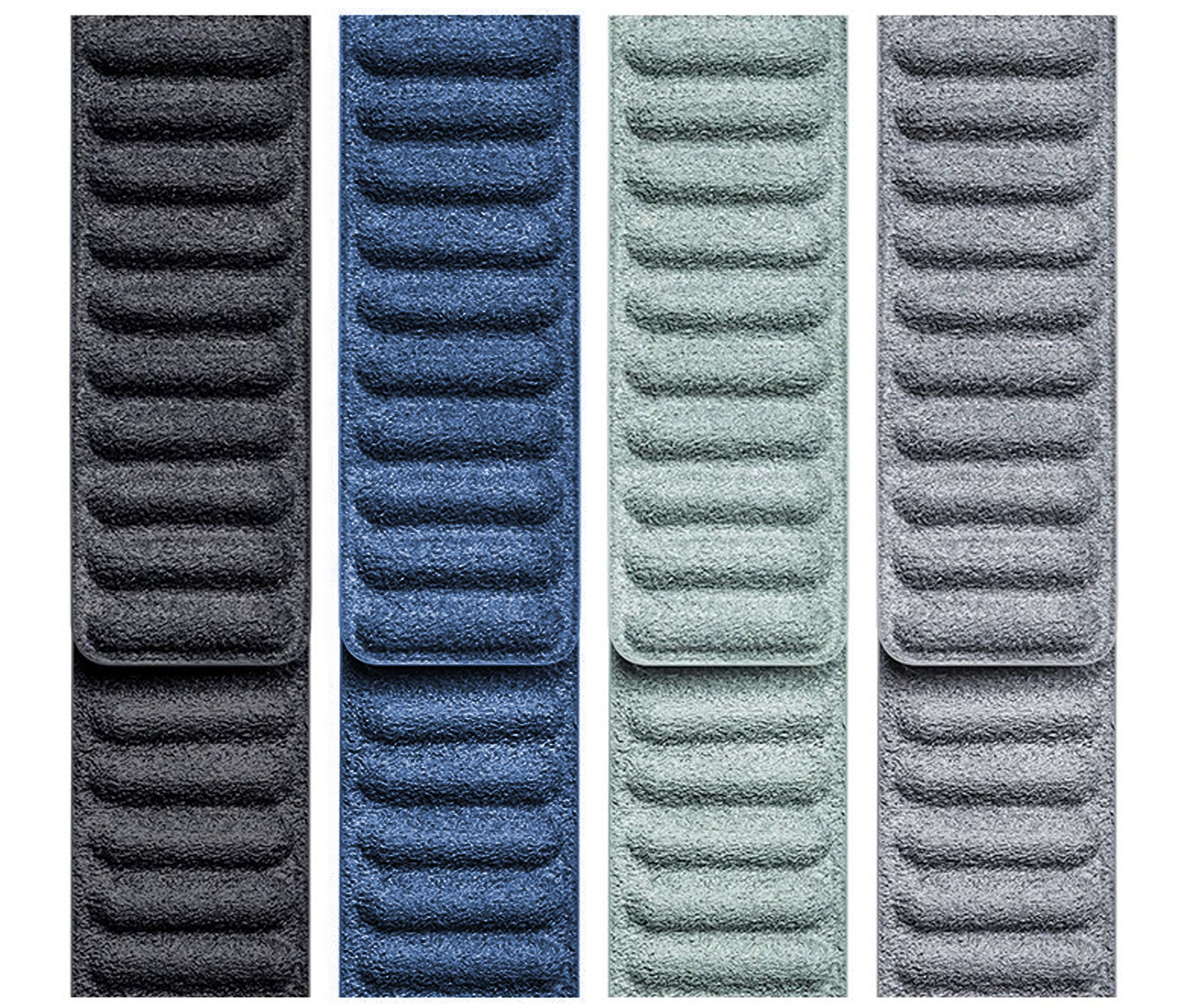 FOUR STUNNING COLORS
Select from our range of stunning colors tailored for the Apple Watch. Each hue is meticulously chosen to accentuate the rich texture of the Alcantara material, ensuring your Apple Watch stands out with elegance. Whether you prefer timeless shades or vibrant colors, our collection caters to every style preference.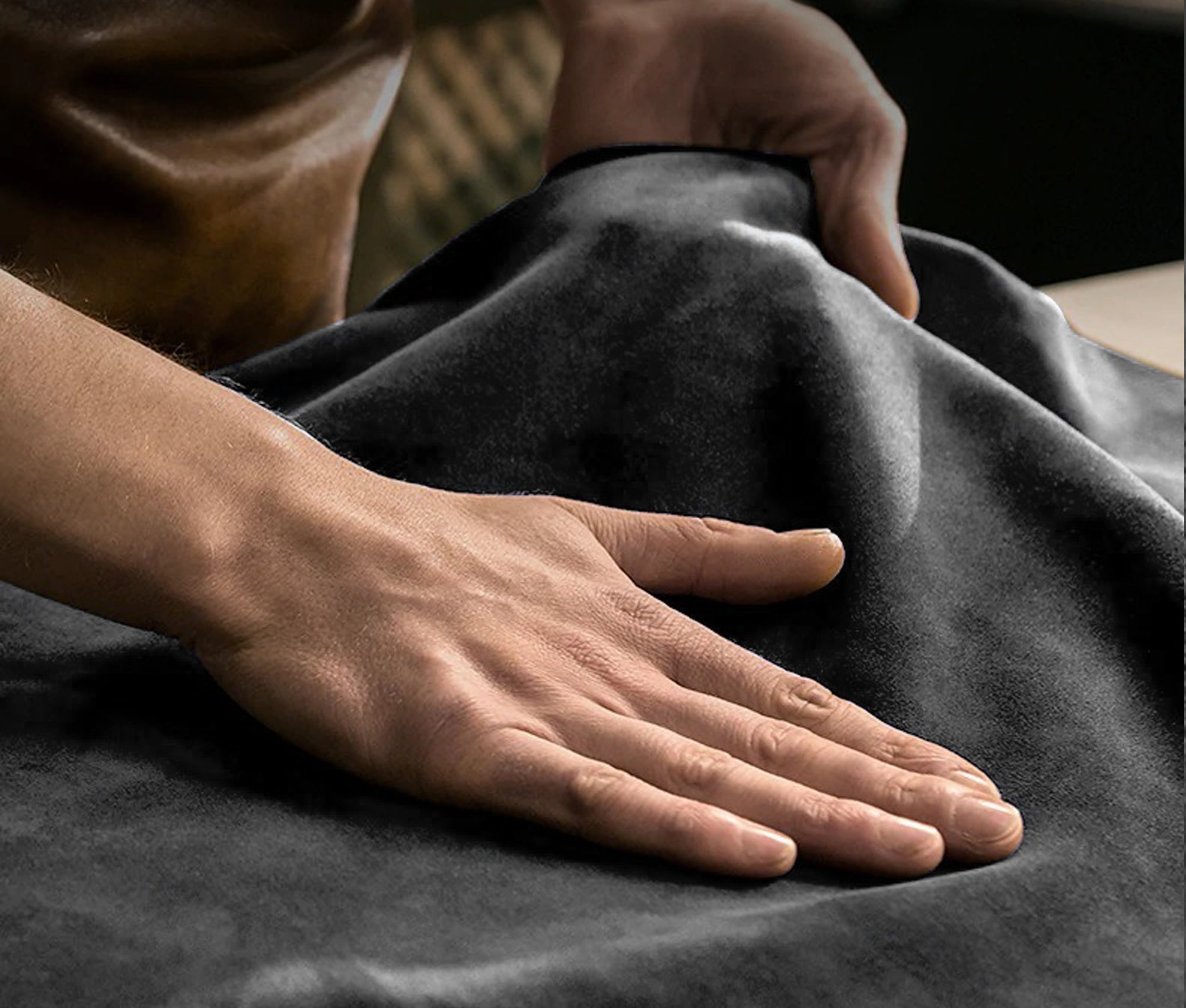 SUSTAINABLY PRODUCED
Alcantara is 100% carbon neutral, eco-friendly and does not come from animal origins. This highly versatile material respects ethics and the environment.
Frequently Asked Questions
Yes. We use 100% real, Italian imported Alcantara. An authentic Made in Italy material that is synonymous with quality, passion and creativity.
Similar to other high quality materials like suede and leather, proper care is required to preserve the beauty of Alcantara. Check out our Alcantara Care guide here.
The Alcantara Apple Watch Band features a magnet that is sufficiently powerful to ensure your watch remains firmly attached, even when engaging in vigorous exercises such as jogging or exercising.
Although the Alcantara material is resist to water, it's advised not to wear the band in water. Prolonged exposure could potentially harm the magnet or buckle over time.
You Order. We Plant a Tree.