What is MagSafe? More Than Just a Charger, Here's the Full Rundown.
Apple's MagSafe, once the hallmark of their MacBook lineup, took a game-changing pivot in 2020 with the iPhone 12. Now, this proprietary charging innovation is a fundamental component of every subsequent iPhone model, promising precise, high-speed wireless charging.

But if you think MagSafe is limited to charging, think again. Today, this magnetic powerhouse permeates through a spectrum of accessories – from car mounts and wallets to phone grips. However, while many of us flaunt an iPhone 13 or 14, not everyone can maximize the benefits of MagSafe straight off the bat.

Let's delve deeper into the MagSafe universe, demystifying its workings and spotlighting some standout accessories.
Understanding the MagSafe Phenomenon
Qi wireless charging, despite its promise of convenience, has left many with the surprise of an uncharged phone after hours on the pad. Enter MagSafe. By embedding magnets within the phone's charging coil and the external MagSafe battery pack, Apple guarantees a perfect alignment every single time. Add to this the NFC antenna, which helps the iPhone recognize the connected device, and you've got a foolproof system.

The result? Not only an affirmation that your phone is charging, but also a wireless charging speed boost up to 15W, dwarfing the 7.5W of older Qi chargers. Although MagSafe retains compatibility with Qi charging, enabling it to juice up other iPhones or the latest AirPods (with a wireless charging case), it's MagSafe that offers the speed edge.

Worried about unintended magnetic attraction? Rest easy. Your iPhone won't randomly attach to magnetic objects; it's exclusively compatible with MagSafe-specific accessories.
Navigating the MagSafe Ecosystem
Sure, MagSafe enables swift and straightforward charging for your iPhone 12 and 13, but its ripple effect has ushered in a plethora of add-ons like wallets, portable batteries, and mounts. Before diving into a shopping spree, here are some pointers:

Certification Matters: For the creme de la creme of accessories, look for "Made for MagSafe" labels, indicative of Apple's MFi guidelines adherence. These are optimized for the iPhone 12 and subsequent models, facilitating wireless charging up to 15W. However, remember, the 20W USB-C wall charger essential for this isn't bundled with the phone.

Third-Party Trade-offs: Tempted by more budget-friendly "MagSafe compatible" alternatives? While they might be easier on your wallet, they'll peak at charging speeds of 7.5W or 10W, depending on the device.

Case Considerations: While the free spirits can slap on MagSafe accessories directly onto their bare phones, most will need a MagSafe-optimized case. Why? A standard case dilutes the magnetic connection. Also, if you lean towards wallet attachments or folio-style cases, it's wise to be cautious about potential harm to the magnetic strips or RFID chips in your credit cards.
MagSafe Favorites
Having laid down the essentials for maximizing the MagSafe experience, it's only fair we spotlight a few of Komodoty's best MagSafe phone cases and accessories for the iPhone and beyond. But that's a narrative for another engaging piece.

In essence, Komodoty phone cases are MagSafe compatible but we've highlighted the accessories with built-in magnets for MagSafe.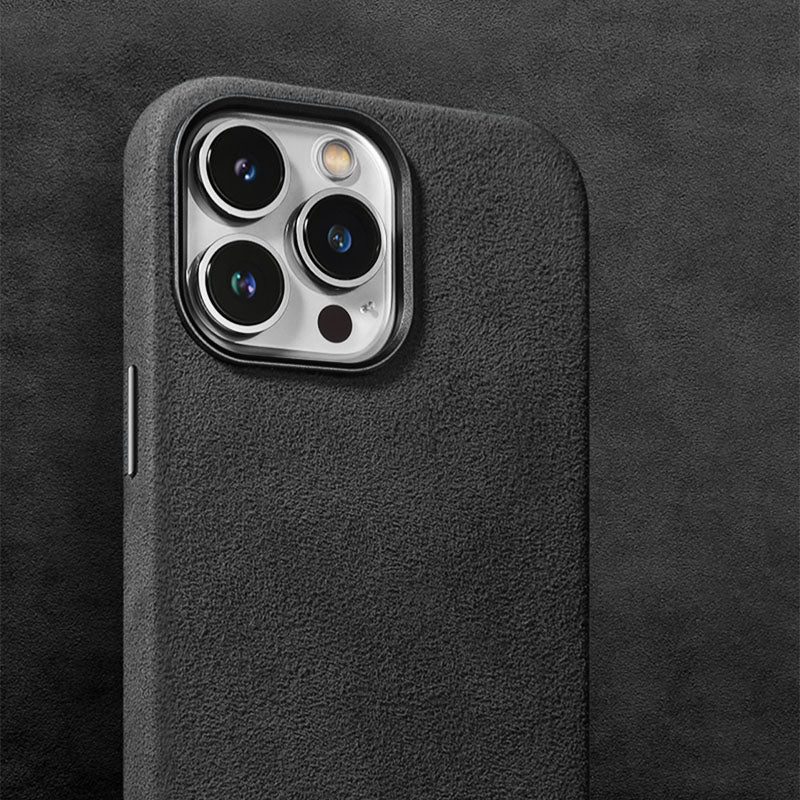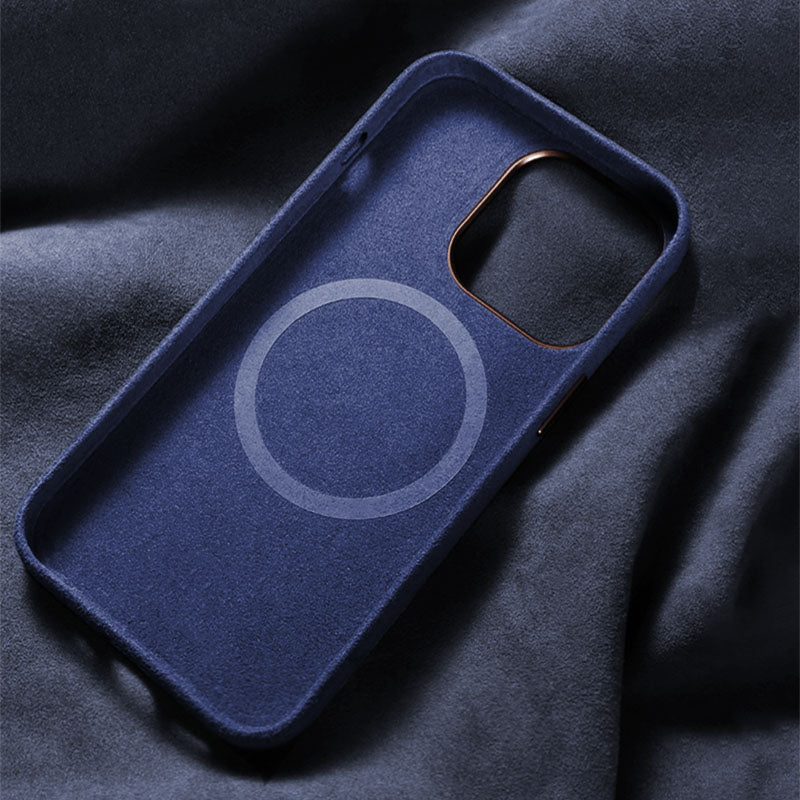 Saguaro
Alcantara iPhone Case
The Saguaro case, crafted from Italian-imported Alcantara—a luxury material featured in elite cars like Tesla and BMW—combines style with sustainability. Not only is it 100% carbon neutral and cruelty-free, but its design also repels sweat, water, and fingerprints. Plus, with embedded magnets, it's fully MagSafe compatible.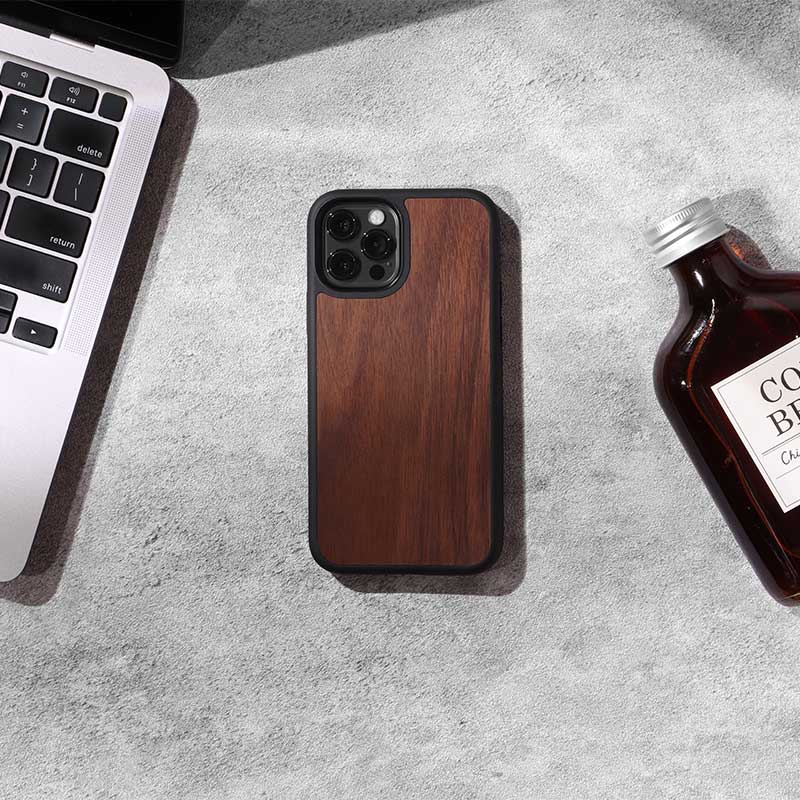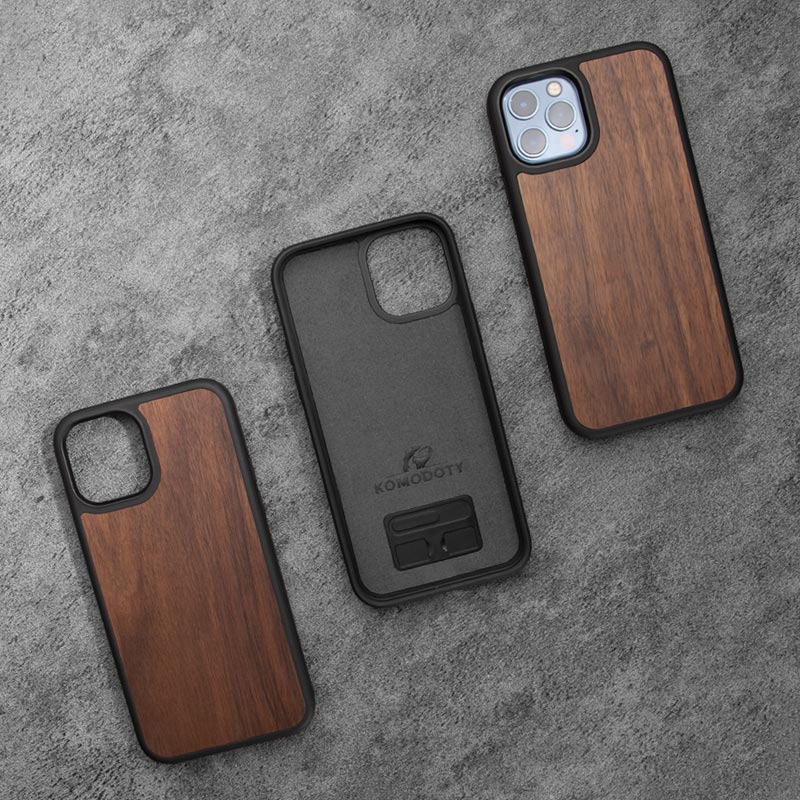 Amazonia
Bumper Cases For Maximum Protection
Komodoty's signature bumper wood cases are designed for full MagSafe compatibility, ensuring quick charging and seamless accessory integration. Ultimate protection with the interlocking TPU bumper technology, a robust camera guard, and durable materials. Opt for styles ranging from real wood or aramid fiber. Each case is built with microfiber lining, precision aligned buttons and cutouts to ensure complete accessibility. Now available with aramid fiber.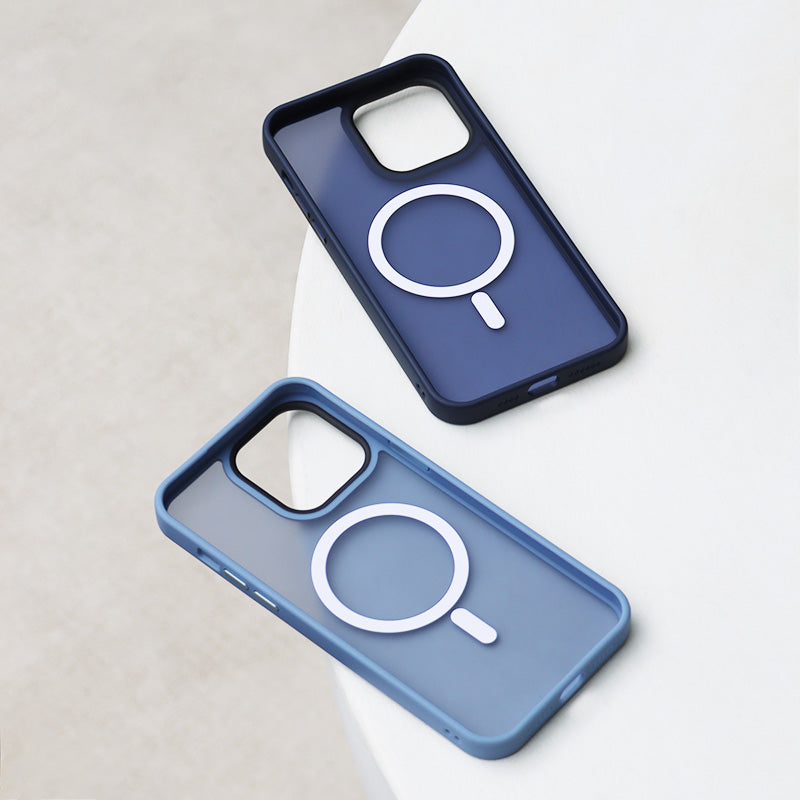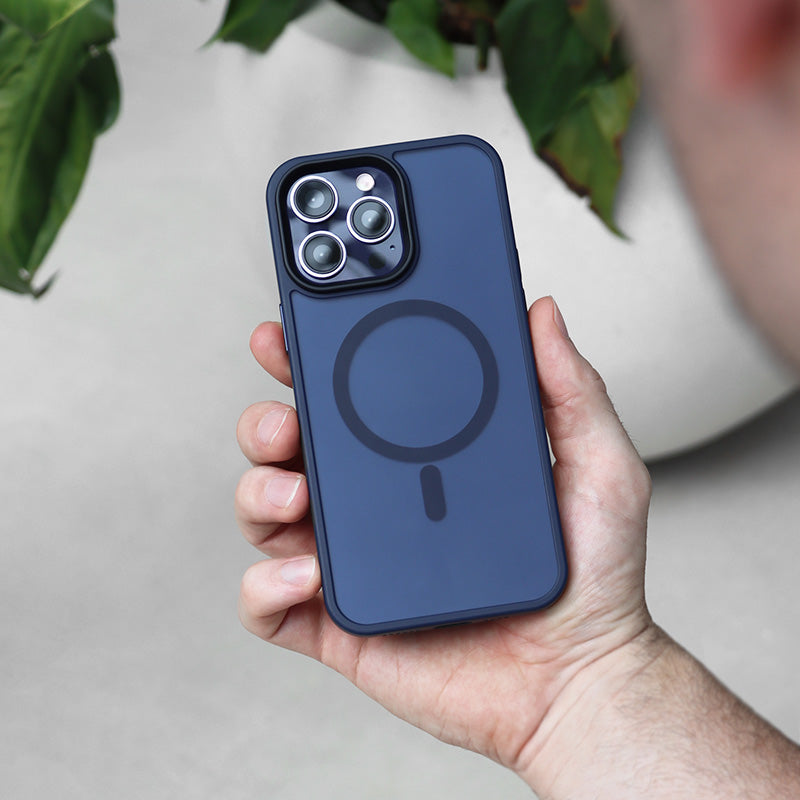 Alpine
Everyday Bumper Protection
Designed for both style and durability, this case offers reliable protection against daily wear and tear. It features MagSafe compatibility, an elegant frosted matte back, a shock-resistant bumper, and dedicated protection for the camera and screen.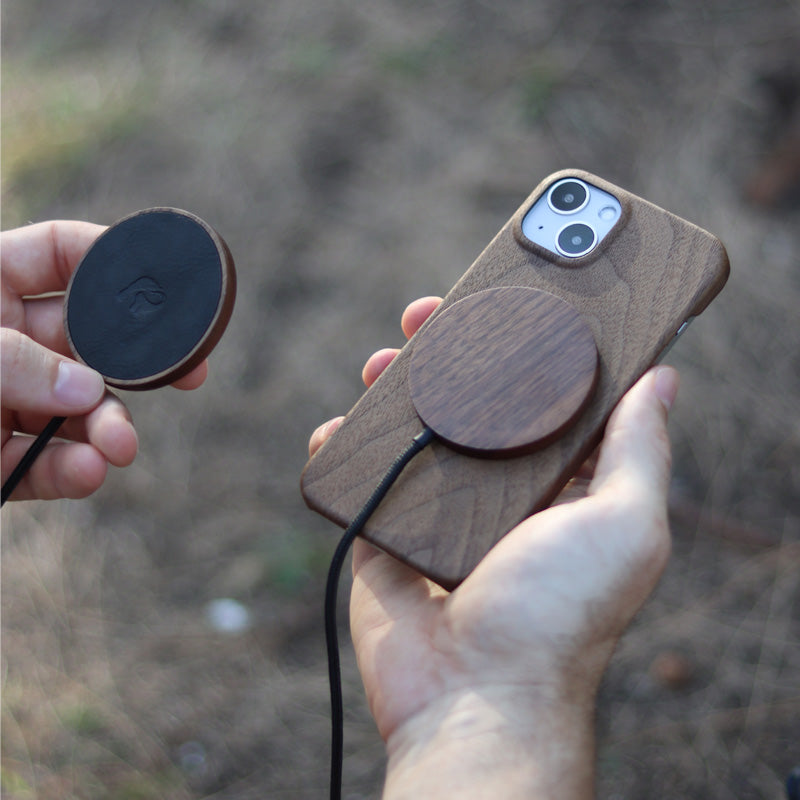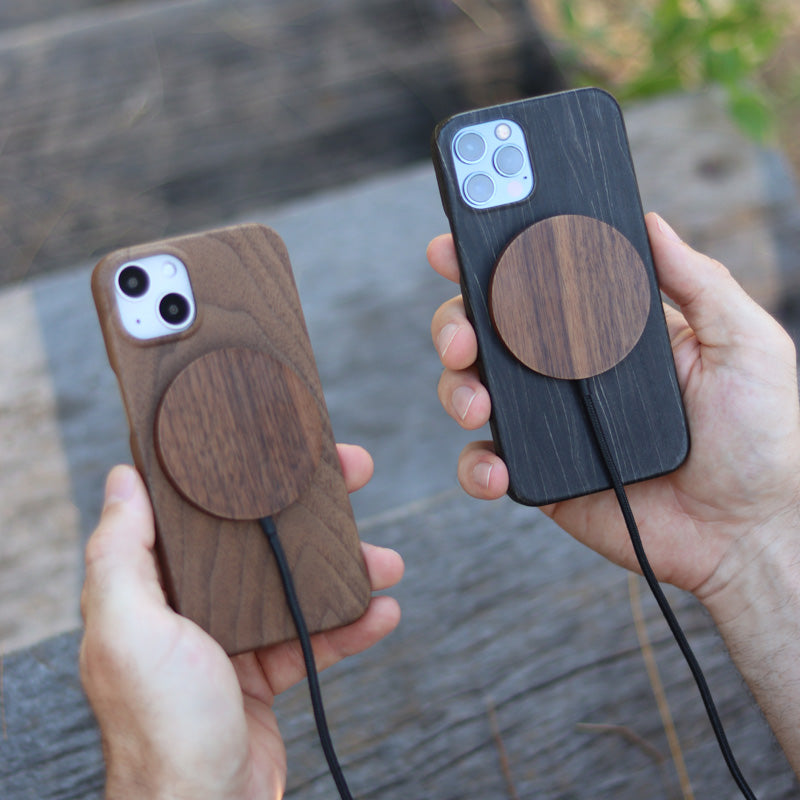 Komodo
Wood Wireless Charger
Efficient and stylish charging with the Walnut Wireless Charger, crafted from real walnut wood and enhanced with built-in magnets for a swift charge. Its slim design optimizes your workspace, providing 10W fast charging, while the durable nylon cable, vegan leather, and eco-friendly materials ensure sustainability. Moreover, it's compatible with all our cases, allowing you to charge in style.